Minnesota Federation of Music Clubs • MFMC
Find a club near you . . . Meet our Officers . . . Join MFMC today!
Contact Us
Welcome to MFMC's About MFMC page, which features two maps that show locations of MFMC Senior Clubs throughout the State of Minnesota and in the Minneapolis area.
For more information about MFMC or to JOIN MFMC, please contact Cara Caravetta, MFMC Membership Chair.
For information about MFMC's Festival Program, contact Nadine Berg, MFMC Festival Chair.
MFMC Club Map Minnesota
MFMC Clubs throughout Minnesota and the Minneapolis area. Find one near you.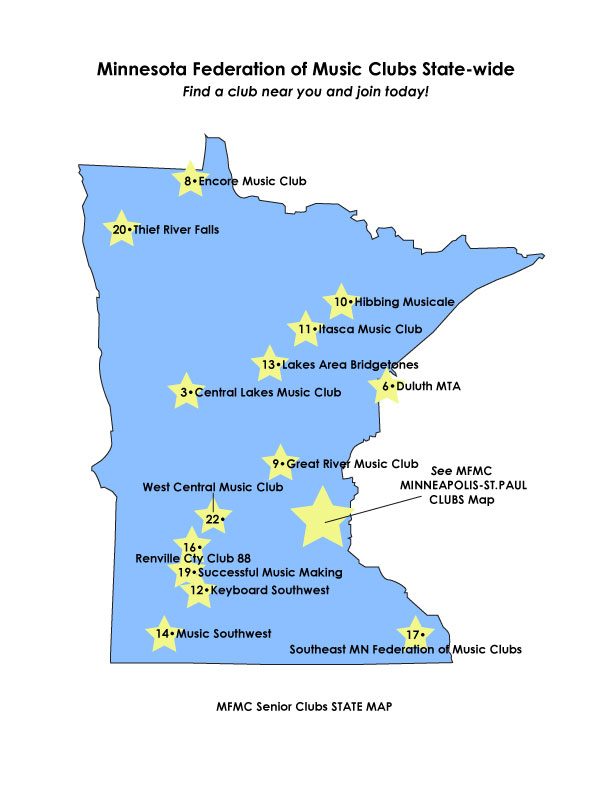 MFMC Club Map Minneapolis Area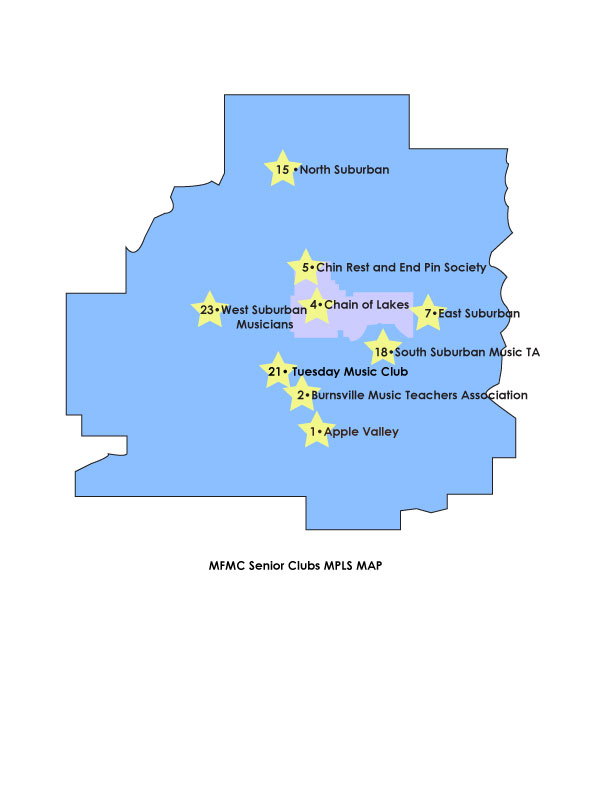 Become a member • Join MFMC today!