Minnesota Federation of Music Clubs • MFMC
Find a club near you . . . Meet our Officers . . . Join MFMC today!
Contact Us
Welcome to MFMC's About MFMC page, which features two maps that show locations of MFMC Senior Clubs throughout the State of Minnesota and in the Minneapolis area.
For more information about MFMC or to JOIN MFMC, please contact Cara Caravetta, MFMC Membership Chair.
For information about MFMC's Festival Program, contact Nadine Berg, MFMC Festival Chair.
MFMC Club Map Minnesota
MFMC Clubs throughout Minnesota and the Minneapolis area. Find one near you.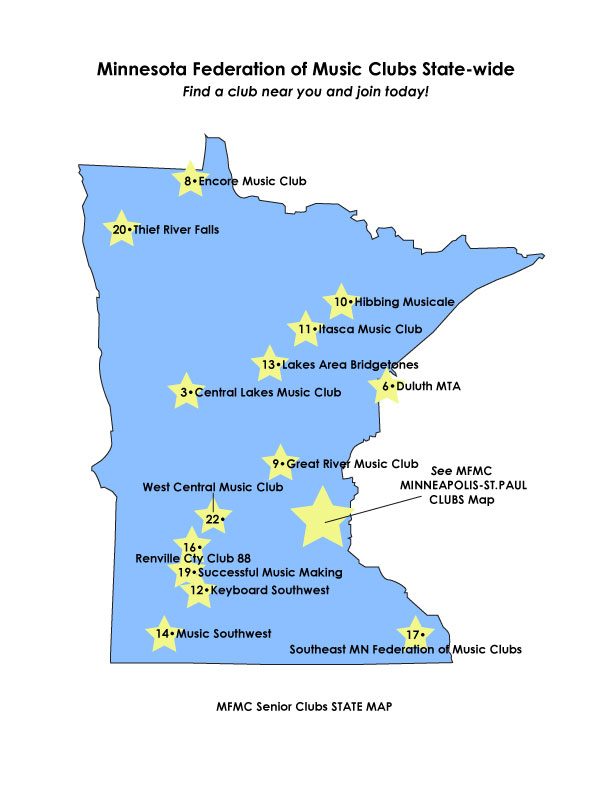 MFMC Club Map Minneapolis Area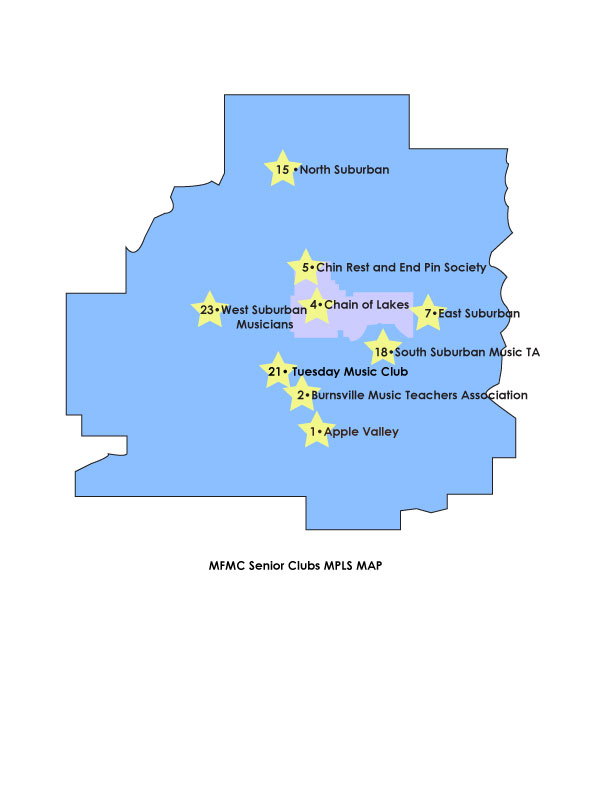 Introducing MFMC Officers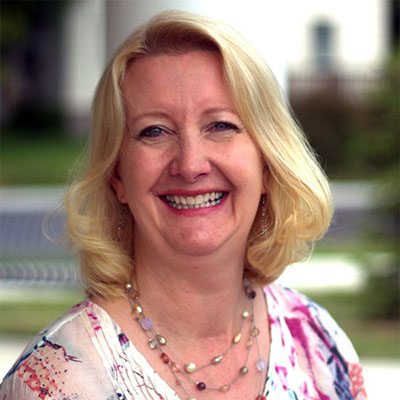 Nancy Fisher
MFMC President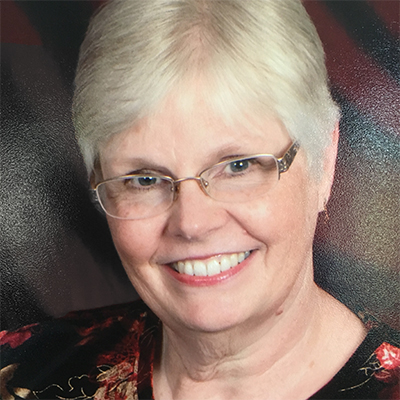 Nadine Berg
Festival Chair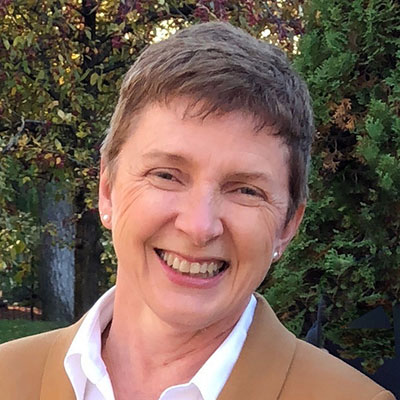 Sarah Twedt
NFMC North Central Region Vice President
I am so grateful for the opportunity to attend IMC this [past] summer.  The
week I spent there was packed full of musical lessons and
opportunities . . . Not only did I gain a wealth of knowledge
on all things music and piano, I also formed excellent connections
with both my professors and fellow students. ~Parker O.
I highly value the organization of the Minnesota Federation of Music Clubs and I am a better teacher because if it. My students have been highly motivated in learning, memorizing and performing piano repertoire for the Piano Festival . . . I am inspired by the leadership in the state and national organization from talented musicians and teachers who share their area of expertise to promote the arts through this harmonious group.
~ Christine S, Teacher
MFMC is where we provide opportunities for professional growth, bring together old friends and new members of MFMC, share information, make personal musical connections, foster involvement of talent in our organization, and experience many wonderful performances . . . My serving as state president has been very rewarding. We all can be proud of our many successful Festivals and scholarships given to students.
~ Cheryl Schmidt, Former MFMC President
Become a member • Join MFMC today!