MFMC "Practice Notes" Logowear & More • Shopping Page
Click on links below to purchase MFMC Practice Notes merchandise for your events and fundraisers
The Practice Notes collection is a carefully curated product line.  Logo wear, motivational quote magnets, and custom chocolate logos are all ideal for teacher/student gifts as well as club fundraisers.
Warroad Threads. Lifestyle Gear and Custom Apparel •
Contact Warroad Threads at 218-386- 2728 to place an order.  Orders placed must be a minimum of 12.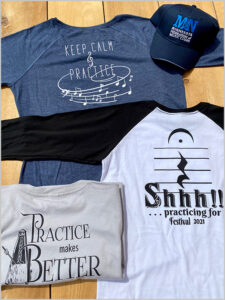 T&T Printing • 
Music quote magnets, mini music definition magnets, and practice notebooks are available. Call or email Lynn Taves for a price list. Phone: 218-386-2958
T & T PRINTING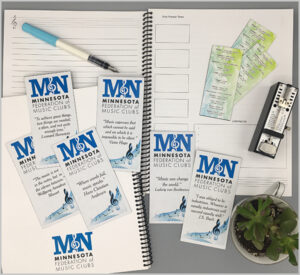 Carol Widman Candy Company • 
Chocolate MFMC logos to make your event extra sweet. Please note: this company requires a permission authorization form for MFMC logo orders. Contact Cara Caravetta for this form. Widman's do not accept custom orders between November 1 and January 15 due to their Christmas rush.
Cost • $3 per chocolate, plus molding fee. Shipping and/or local pick up are available. Phone: (701) 281-8664 • Toll-free: 1-800-688-8351
What The H.E.C. Studio
Custom, hand etched water bottles made to order. Double walled, vacuum sealed, stainless steel water bottles and insulated tumblers.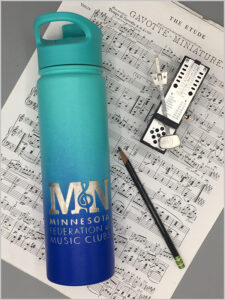 For more information about the MFMC Practice Notes Shopping Page and/or merchandise, please contact Cara Caravetta.